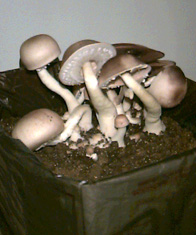 Mycology and mushroom-related resources
Mykoweb
Mushroom Growers' Newsletter
The "Fun Facts About Fungi" Website hosted by the Utah State University Intermountain Herbarium
Warts Information Center: Mycology: The Study of Fungi
Online Mycology Tips and Resources at OnlineTips.org
Mushroom World International mushroom database and discussion forums
The WWW Virtual Library: Mycology
Make Room for Mushrooms: Growing Fungi at Home Karen Lynn's blog on Fix.com
Suppliers of mushroom cultures:
Western Biologicals (Aldergrove, British Columbia), telephone 604-856-3339
Northwest Mycological Consultants, Inc. Corvallis, Oregon
Fungi Perfecti. Olympia, Washington
MushroomPeople, Tennessee
Truffletree.com, supplier of trufflized seedlings in the US
Forest Fungi Australian supplier of spawn, cultures for hobbyists
Laboratory supplies and mushroom growing equipment:
American Science and Surplus (USA) (sells a variety of laboratory supplies).
Berkshire Corporation ("clean room and controlled environment consumable products to help minimize contamination risks").
Grainger (USA) (sells laboratory supplies - including heat-resistant polypropylene Petri dishes, as of 1/21/2013).
Mycosupply (USA) ("Distributors of Mycological Products").
MycoFactory (USA) (formerly Mycobag, sells mycological bag products, pressure cookers and other mushroom supplies).
SKS Science Products (USA) (laboratory equipment and supplies).
Indigo® Instruments (laboratory supplies including Hydrogen Peroxide Test Strips and glassware).
Scientific and Chemical Supplies, Ltd (UK) (laboratory equipment and supplies, including peroxide).
Mushroom books offered in association with Amazon.com:
Growing Gourmet and Medicinal Mushrooms, 3rd Edition by Paul Stamets. This new edition of Stamets's definitive text has been expanded by over 150 pages compared to the 2nd edition. Covers cultivation of 31 species, from oyster mushrooms to shiitake to portobellos. Best available book on cultivation of mushrooms by traditional methods.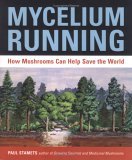 Mycelium Running: How Mushrooms can Help Save the World by Paul Stamets. This volume details mycelial solutions to ecological challenges. Covers mycorestoration (biotransforming stripped land), mycofiltration (creating habitat buffers), mycoremediation (healing chemically harmed environments), and mycoforestry (creating truly sustainable forests).

The Mushroom Cultivator: A Practical Guide to Growing Mushrooms at Home, by Paul Stamets and J.S. Chilton. Somewhat dated, but still the best reference available on growing Agaricus and other compost-loving species by traditional methods.

Shiitake Growers Handbook : The Art and Science of Mushroom Cultivation by Paul Przybylowicz and John Donoghue.
---
You may freely copy and distribute the information on this webpage to friends or colleagues, as long as you include the following notice:
This document is Copyright: ©2000 by Randall R. Wayne, Ph.D. All commercial rights are reserved. No part of this work may be reproduced or used for sale in any form or by any means without permission of the author.